Developing a sense of community that keeps tenants around
---
Any landlord, investor or property manager knows that one of the most important parts of their job is attracting tenants and filling vacancies. However, what happens after the vacancy is filled? Retaining tenants is a vital piece of the puzzle.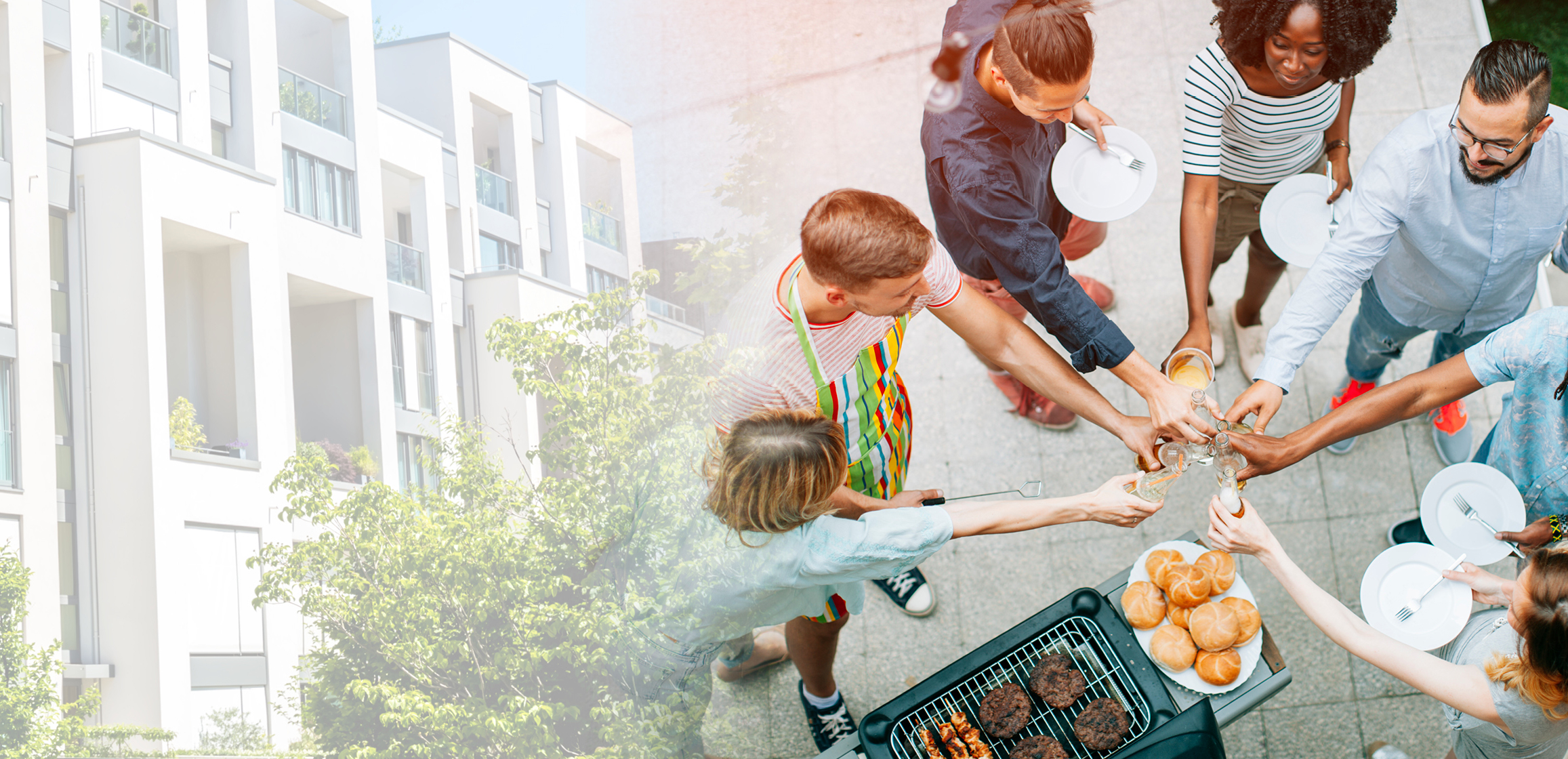 In an office, retail or apartment complex, developing a sense of community and providing your tenants with amenities will not only make them feel more comfortable, it will make them feel valued. It's no surprise that tenants are more likely to stay around and renew their leases in an environment they enjoy. So, let's take a look at some of the ways you can develop a sense of community to help ensure your tenants' happiness and longevity in your property.
Proactive management
It's important to retain good management if you want your property running like a well oiled machine and your tenants feeling happy. A proactive and experienced management team reaches out to tenants regularly and before something goes awry. Management that facilitates conversation, encourages feedback and communicates both positive and negative news effectively, will build rapport with your tenants. Engaged tenants are also more likely to get involved in communal property events.
Use technology to your advantage
We live in a technologically advanced age 
so make the most of it. Technology can be used to help create a community atmosphere, assist with property maintenance and 
gauge the tenant experience to ensure it is 
a good one. 
Aside from the obvious technology amenities like Wi-Fi, consider community apps such as Neighbourly which has become an increasingly popular way for communities to connect and share online. Some buildings in the US have developed apps that make it easy for their tenants to contact management, report a problem and interact with other tenants. Technology can also be used to conduct surveys and gather information that helps landlords and management make property improvements that tenants want.
Collaboration is key
Collaboration is a hot topic lately. Creating an environment where everyone can participate creates a sense of community and enjoyment. Involving tenants in the planning of events and happenings in your building or complex gets them engaged and more likely to share experiences with other tenants, neighbours and friends, creating a more social environment.
Provide interactive amenities 
Providing amenity options that give tenants the opportunity to interact can help with retention. Collaborative workspaces, meeting areas, green spaces, dog parks and pools are all great ways to create a tenant-oriented environment. Adding additional services such as a cafe, gym or retail outlet can increase the appeal even further.
Hosting events such as national day celebrations and barbeques also creates excellent networking opportunities within a building or community.
In general, happier tenants will form a more tight-knit community over time and are more likely to remain as tenants. Superior amenities, facilities and management all assist in the ultimate goal of retaining long-term tenants who care about and enjoy the property they reside in.

NAI Harcourts acknowledges the contribution to this article from the head office of NAI Global in New York, USA.