CHANGES ARE ON THE WAY
---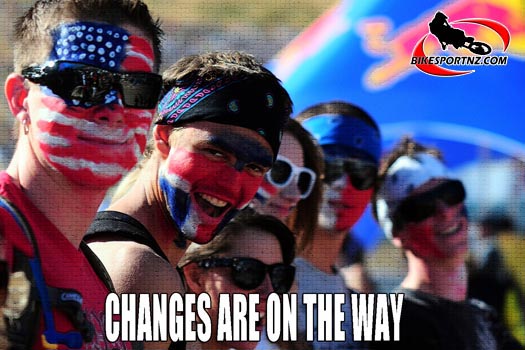 Brace yourself for a few changes – the BikesportNZ.com web site is getting ready to roll out some major improvements.
We will shortly go "live" with a refreshed and upgraded website.
These changes have been made to suit the needs of our fast-moving bike fans and to make it easier to check out when you're "on the go".
The same features you have always looked for will remain, with the addition of a calendar of events and a few more interesting recommended links, but it will also appear a little different on your desk-top computer screens.
Perhaps the best part about the upgrade is how the site will now look on hand-held devices such as smart phone, iPads and other tablets … it's going to be clearer, more colourful and easier now for you to find what you're looking for on the smaller screens.
Scroll down and you'll find links to all our great advertisers, then scroll further to browse your favourite categories.
Here, below, is a sample of what you might expect. We're sure you'll like it.
© Words and photo by Andy McGechan, www.BikesportNZ.com
Find BikesportNZ.com on FACEBOOK here